The Directorate of Open, Distance and e-Learning was formed in July 2020 out of the realization that there is a need to enrich and broaden the learning experience of all students within the University. This has also been driven largely by the desire of the University to establish alternative and innovative opportunities to complement the face-to-face teaching and learning methods. The Directorate works with all Schools to enable them to deliver teaching and learning to all students within the University.
In realizing its mandate, the Directorate leverages technology in order to ensure teaching and learning continue in a flexible and effective manner. This is achieved through various online resources (Learning Management Systems and software) and this mode of teaching and learning offers both students and lecturers an opportunity to interact via different online platforms. Through this, many current and potential students who cannot manage to come to the University physically but wish to study from different geographical locations are able to access the University's world-class programmes.
The programmes offered through the various e-learning platforms complement those conducted through the traditional classroom methods, in a blended version. As the relevant policies and guidelines are being developed, the Directorate will endeavour to ensure that members of staff are trained, in order to empower them to deliver high-quality content via the various online resources. The students' community shall also be trained on a continuous basis, to enable them to access e-learning from different locations, while progressively upgrading the infrastructure. As the Directorate welcomes students to the ODeL programmes, it shall focus on quality e-learning and teaching, continuous capacity building, content or materials development and student support.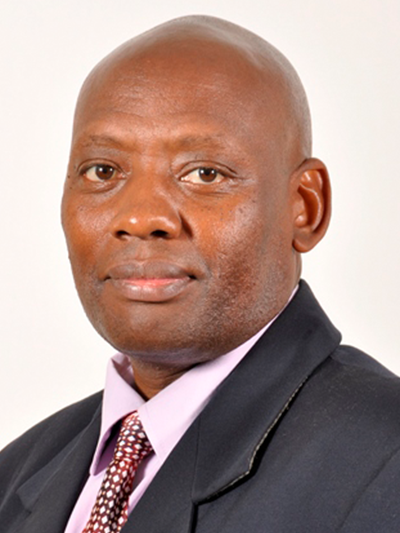 Dr. Nicholas W. Makau, PSK, MKNS
Director, Directorate of Open, Distance and e-Learning (ODeL)
View profile